The Best Rated Business Phone Plans for 2022
We reviewed the top business phone systems available and ranked these top choices.

RINGCENTRAL
Highest Rated Phone Service

OOMA
Good Choice for Small Businesses

DIALPAD
Best System for a 14 Day Free Trial

NEXTIVA
Highly Rated for Remote Teams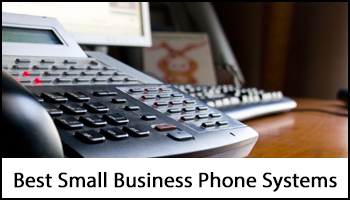 If you have less than 100 members of staff, you qualify as a small business. And as a small business you know how funding can be quite an issue. Small businesses are better off maximizing all their capital and getting their money's worth!
It goes beyond just saving costs; small businesses have needs that are different from larger organizations. Not every system is well-suited for small businesses. Whatever system you choose should fit your staff size and tech-savviness.
An efficient phone system is invaluable for many reasons. For starters, it helps you sort out your tech concerns, they're an upgrade from regular mobile phones, and they work to keep team communications seamless.
More so, a business phone system keeps you abreast of call duration and allows you to receive calls on multiple devices. Using a business phone system definitely makes you seem more professional.
Wondering what the best-rated phone systems are?
In This Guide:
This article is aimed at comparing the good, the bad, and the ugly of each system. Ultimately, we want to help you make an informed decision.
Best Rated Small Business Phone Systems
Nextiva Pros
Nextiva Pros comes in highly recommended for all kinds of businesses. It's easy to use with various great features including VoIP, cloud storage, analytics, CRM among others.
Cost: Starts from $20/user/month
Pros
Crisp voice calls
Offers a mobile version
Good customer support
Cons
RingCentral
Depending on the package you choose, this system offers many great features including voicemail to text, video meetings for up to 24 hours, and popular integrations.
Cost: Starts from $19.99/ user billed annually.
Pros
RingCentral options are versatile
Multiple integrations to choose from
Cons
Annual billing may be problematic for some users
Ooma Office
Ooma is a Voice over Internet Protocol System. Ooma comes along with advanced call forwarding, business SMS, a 30-day free trial, and more. If you run a very small business, this is great for you.
Costs: $19.95/month/user.
Pros
Packed with features
Wide integration - Ooma supports all kinds of mobile devices.
Flexible plans are available for your business needs
Cons
Vonage
Vonage is a basic business phone service with a little extra, like toll-free numbers, call recording, call queues, IT support add-on, and more. Subscription is monthly.
Cost: Starts from $18/month/user.
Pros
With Vonage, your entire team stays in sync
You get a little more than the regular tools.
You'll be able to seamlessly switch devices even while on calls
Cons:
8 X 8:
With this system, you get call recording, unlimited calls, and desktop/mobile apps, among others. Subscription is done monthly with a generous 30 day-free trial
Cost: Starts from $12/month/user
Pros:
Has a plan well-suited for small businesses
Affordable
In-call features
Cons
Dialpad
Dialpad is a great choice for small businesses. This cloud-based system supports your local phones. The system offers analytics, integrations, web conferencing, etc. You can get a 14-day trial.
Cost: Starts from $15/month/user
Pros:
Artificial intelligence
Good value
Dialpad does not cost much to run.
Offers flexible payment monthly or annually
Cons
Grasshopper
This has more than just a spunky name. If you're still trying to get a hang of these phone systems, Grasshopper is a great pick. This system offers a mobile/desktop app, call forwarding, call transfer, voicemail to text, and other features.
Subscription plans are flexible, with options for monthly or annual payment.
Cost: $29 paid as a fixed amount.
Pros
You can comfortably use a smartphone or your personal computer
Great pricing model - the cost is not determined by the number of users
Cons
It may be a little difficult to set up
Their free trial period is comparatively short at 7 days
Somewhat basic. Although Grasshopper is easy to work with, you may be more restricted as an end-user.
References: