The Best Rated Business Phone Plans for 2023
We reviewed the top business phone systems available and ranked these top choices.

RINGCENTRAL
Highest Rated Phone Service

OOMA
Good Choice for Small Businesses

DIALPAD
Best System for a 14 Day Free Trial

NEXTIVA
Highly Rated for Remote Teams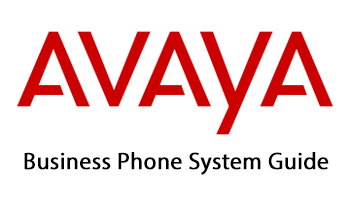 About Avaya Business Phone Systems
The Avaya business phone system is a cloud-hosted unified communications system available to both small and large businesses, simplifying and streamlining business processes with voice, data, and video communication integrations.
Avaya systems come with dedicated Avaya handsets which are user-friendly, with the system also supporting Windows, MacOS, iOS, and Android devices. Being a cloud-hosted VoIP communication system, Avaya does not need to install any specialized equipment outside of their handsets, and all maintenance and upgrades are monitored and administered by Avaya.
In This Guide:
Avaya Phone System Features
IP Office: Avaya's IP Office moves a business's communication and phone system online, so that instead of relying on a traditional phone connection to make calls both inside and outside of the company, all calls are routed through the internet. This reduces all mobile and long-distance calling fees and makes internal conference calls free to anyone connected within the system.
Voicemail to Email: This feature automatically records all incoming voicemail messages, converts them into a chosen audio file type and sends them directly to an allocated email address. This allows all staff members to download their voicemail messages onto any device they access their email from, for a continuous, up-to-date experience rather than leaving messages to sit on an answer machine for hours at a time. Voice-to-text options are also available, where voice messages are automatically analyzed and converted into text to be sent in an email to a chosen address.
The Avaya Contact Centre: The Avaya Contact Centre offers 24/7 support for all of their products, such as IP Office support which includes remote technical support, access to easy-to-use training modules, and dispatchable technicians for any issues that need an in-person fix or face-to-face training.
Call Status and ID: Avaya's free Call Status software allows you to see who is talking to who in real-time on the system and for how long, while also storing all missed call numbers and matching them with existing user IDs, or retrieving user ID information where possible.
Video: A Look at Avaya Cloud Office
Avaya Phone System Pricing
Avaya systems come in three different service plans: Essential, Business, and Power.
Essential plans start at $19.95 per user, per month.
Business plans begin at $24.95 per user per month.
Power plans start at $34.95 per user per month.
Online fax services can also be added to the system from $13 per month, and paid mobile apps along with Office 365 integrations can be added to improve access and functionality.
While the essential plan is designed for very basic users such as lobby and breakroom phones, the Business plan provides a complete, unified communications platform with simultaneous ringing and calling, a softphone, call recording and reporting, and Google, Skype, and Salesforce integrations. The Power plan builds on the Business plan with additional UC (Unified Communications) functionality and a wider range of mobile device options.
All of these plans come with a virtual receptionist, unlimited calls, an after-hours service, instant messaging, extension dialing, ring-and-hunt groups, and much more.
Pros
By hosting the Avaya system in the cloud, either on public servers, private servers, or a combination of the two depending on the customer's security needs, there is no special equipment to install and Avaya maintains access for all maintenance and upgrades of the system.
All of the Avaya handsets come preconfigured and are literally ready to be used once plugged in, and administrators can easily access the online portal to add or remove users and extension numbers for a fully configurable experience.
Cons
There have been a number of user reports regarding difficulties in contacting customer support teams, whether it is by phone, live chat, or email. All though it is unclear why, this may be attributed to Avaya's widespread popularity and a large influx of customer support calls.
An additional downside comes in the form of their apparent blessing of a fully customizable service. Services such as the online fax service and mobile apps come with an additional fee when these are normally automatically included by other business communication integration solution providers.
References: