The Best Rated Business Phone Plans for 2022
We reviewed the top business phone systems available and ranked these top choices.

RINGCENTRAL
Highest Rated Phone Service

OOMA
Good Choice for Small Businesses

DIALPAD
Best System for a 14 Day Free Trial

NEXTIVA
Highly Rated for Remote Teams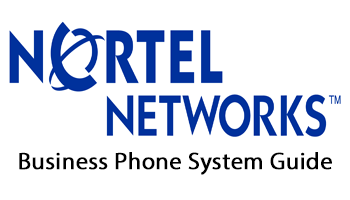 When it comes to choosing phone systems for your business, several factors have to go into consideration. Budget and functionality are first on this list. However, to make the best choice for your specific needs, there are more features to consider.
About Nortel Phone Systems
One of the global leaders in telephony, data, and wireless internet solutions, Nortel Networks is a giant in communications, collaboration, and commerce.
In This Guide:
Nortel Phone System Features
Nortel business phone systems boast rich and diversified features that rival any other phone system out there.
The basics here include a Nortel Norstar Integrated Communication System (ICT), numerous telephones, specialized applications, quality control, call recording, voicemail, call-back, unified messaging, management, and more.
Integrated Communications Systems
From a compact ICS that can support four lines to a modular ICS that can support over 250 ports, you are spoiled for choice on which system to use.
An example of a Nortel ICS is the Norstar 3x8 that supports up to 3 incoming phone lines and 8 extensions.
Beyond this, Nortel offers a range of phone systems. Key systems include the Nortel Norstar T and M Series, the Norstar cordless phones, and the Nortel audio conferencing unit.
Then, there are the Nortel IP phones which include the Nortel 1100 and 1200 series IP phones, the Nortel IP i2000 (Phase 1 and 2) series, and the Nortel 2033 IP conference phones.
The Nortel Meridian systems are particularly popular here. Possible options include the Meridian BCM, Meridian Norstar, the Meridian Option, and the Meridian Nortel.
Setup
With the Nortel brand, setup is easy to achieve. A workstation with the appropriate LAN or web access can achieve successful setup, application, and management of Nortel with the help of a Standard Management Application known as Element Manager and Start-Up.
For higher services such as the installation of meridian products, they are best left to qualified professionals.
How to Use
Again, Nortel phones are simple to use. Basic actions like planning, transferring, forwarding calls, and switching to a conference can easily be navigated.
The design eliminates the need for employee training since there's an easy-to-use LCD screen on each phone.
Click here for a guide to using your Nortel phone.
Nortel Phone System Pricing
This is as diverse as the network telephone options offered by Nortel. It also depends on whether or not the phone is refurbished.
For instance:
A refurbished Nortel Meridian M3820 phone which can support up to 13 lines costs only ($34).
The new M3310 costs ($60).
A single-line entry phone such as the M3901 can go for as low as ($23) while a much more advanced (yet single line) 1230 IP phone costs ($132).
That said, prices vary here.
This just increases the inclusivity of the brand. There's something for everyone, regardless of their business needs.
Ultimately, Nortel Norstar telephones and integrated services increase business profitability and productivity, improves customer service, and project a more professional outlook for the business.
Go ahead and add this to your business portfolio to reap the numerous benefits.
References: