The Best Rated Business Phone Plans for 2023
We reviewed the top business phone systems available and ranked these top choices.

RINGCENTRAL
Highest Rated Phone Service

OOMA
Good Choice for Small Businesses

DIALPAD
Best System for a 14 Day Free Trial

NEXTIVA
Highly Rated for Remote Teams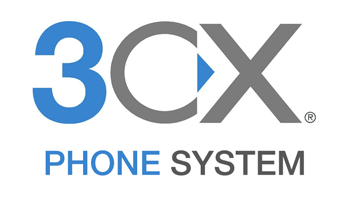 About 3CX
Thanks to coronavirus and offices switching to a work from home, businesses need to have a 3CX phone and communications system now more than ever. While other professionals are juggling multiple video-calling and messaging apps as well as their personal and professional mobile devices, anyone with a 3CX phone system can centralize all of their communication channels into one, including social media calling and messaging.
3CX phone systems are software-based IP PBX business telephone systems based on the SIP standard. These systems give businesses access to a remote-friendly, all-in-one integration that saves time and money spent on other outdated PBX options, connecting a business' communication features such as calls, messaging, web conferencing, live chat, emails, and more.
In This Guide:
3CX Features
An IP Private Branch Exchange
An Internet Protocol Private Branch Exchange (IP PBX) builds on traditional PBX systems with additional features such as audio and video calling, instant messaging, and an unlimited amount of lines and extensions. The most attractive feature of IP PBX is its VoIP support, allowing calls to be routed over the internet which drastically reduces communication costs.
3CX hosting, cloud hosting, or on-site hosting
3CX comes with 3 hosting options which businesses can choose between. The system can be hosted, monitored, and updated by 3CX on their own servers, set up on a business' own private cloud account, installed in an on-site Windows or Linux system, or a combination of these three options based on the business' needs. Cloud and on-site options come with easy to setup wizards that take less than 15 minutes from start to finish.
Security
3CX comes with secure SSL login systems, as well as backup and restore functions so that no information is lost if any issues arises. 3CX also has their own SBC (Session Border Controller) which uses 3CX's own tunnel ports for improved security and connectivity for multiple device access.
Device Compatibility
As a complete unified communications solution, 3CX is compatible with Windows, Linux, and Mac operating systems as well as Android and iOS apps, bringing the entirety of a business' device network together into one space. The iOS and Android apps are easily setup using a QR code, allowing users to contact colleagues and customers while maintaining a professional appearance using their work number from any device and location.
CRM Integration and management
3CX goes beyond communications management by also integrating all Customer Relations Management systems, that is, all information relating to prospect and customer interactions and relationships. Centralizing all customer contact/company details, call and purchase histories, and other interactions means you know exactly who is calling, who they have previously spoken to, and what their needs are before you even answer the call.
Setting up 3CX
First of all, you will need to purchase a 3CX license in order to unlock 3CX, combined with an SIP Trunk which allows you to connect the system to your phone network. Combine these two with an internet connection and you will be able to make calls via the internet by connecting your 3CX PBX to your VoIP service provider. Installing and setting up 3CX from a browser is extremely simple, and your SIP Trunk provider will be able to give you directions and the best recommendations for setup.
To use 3CX with mobile devices, downloading the free mobile apps for Android and iOS will allow you to take your business communications anywhere.
3CX Pricing
3CX licensing types and prices are divided between the Standard, Pro, and Enterprise options, all of which are extremely competitive.
The Standard license is free and is the most limited, while Pro is billed at approximately $325/ year with Enterprise being billed at $394/year. Each license is designed based on the number of simultaneous calls that a business needs to be capable of, since you can have an unlimited number of numbers and lines.
If at any stage you feel that your current license is not adequate, the only charge for upgrading to the next license is the price difference between your original license and the one you are upgrading to. This allows you to match the 3CX system to your business' needs without any unreasonable charges. For more information on what is included under each license, check out 3CX's pricing here.
References: