The Best Rated Business Phone Plans for 2022
We reviewed the top business phone systems available and ranked these top choices.

RINGCENTRAL
Highest Rated Phone Service

OOMA
Good Choice for Small Businesses

DIALPAD
Best System for a 14 Day Free Trial

NEXTIVA
Highly Rated for Remote Teams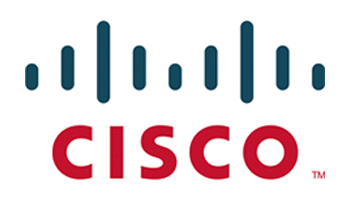 About Cisco Business Phone Systems
Cisco offers a wide range of unified communication systems for both small, medium, and large businesses and can be easily set up for businesses in multiple locations and with thousands of employees. Cisco specializes in unifying the phone and communications systems of large companies, and their clients can choose to have their systems hosted on-site, managed by the company in a different location, or hosted online in a public or a private cloud.
In This Guide:
Features
Cisco's CallManager
At the center of Cisco's unified communications manager is their CallManager, a system covering literally every avenue of business communication from audio and video calls, digital conferences, emails, social media messaging, and mobile apps with additional speech-to-text and voicemail-to-email services. Cisco's advanced VoIP phone system also allows incoming IP calls to be directed to specific lines, with clients having the option of personalizing an access list to control which calls get directed where based on caller information.
Business Edition Products
Aimed at medium to enterprise sized businesses, the Business Edition range provides a full office phone system.
In particular, the Cisco Business Edition 6000 VoIP solution is scalable to up to 1000 staff members and can support between 1200-2500 connected devices. This option incorporates telephony, video, voicemail, conferencing, and third-party apps, and is designed for on-site hosting.
The Cisco Business Edition 7000 sits at the top and has the same features as the 6000, but it can support up to 3000 connected devices and also supports between 4-10 collaboration applications. If a business needs to increase the number of supported devices, it is possible to stack additional hardware to increase the capacity.
A number of other applications can be paired with a product for improved mobility, voicemail capacity, automated assistants, messaging, conferencing, and more. Every single available feature comes preloaded on the PBX equipment, and you only pay for the ones you want to activate. If you decide later that you want to activate additional features, or remove ones that are not used, then you can simply turn these features off or on without changing the equipment.
Video: How to Set Up a Cisco IP Phone
Cisco Phone System Pricing
So how much does a cisco phone system cost? It is difficult to provide a comprehensive pricing of Cisco's products, because their website doesn't provide a specific price list. This is because Cisco prefers to provide a tailor-made product that fits specifically with their client's business and so it depends as much on scale as it does on the chosen product.
For a rough idea, customers who have purchased the Business Edition 6000 system with on-site hosting for 150 system users pay a single, upfront fee starting at $600 per user for the most basic telephony and communications features. If all of the available apps are added, such as an instant messenger, integrated voice messaging, and human operator attendants, the cost would then be closer to a one-off payment of $1300 per user.
Additional Cisco IP phones can cost anywhere between $20 and $900 each, depending on the specific capabilities a business requires from the hardware, while IP video phones cost between $850-$2,500 each. These price ranges reflect the sheer amount of variety in Cisco's product inventory since they can provide specialized products the suit any business.
Prices are often dependent on the specific reseller, so check here for the local system prices in your area.
Pros
The most commonly praised areas of Cisco's business phone systems are their effective administration of all connected telephony devices, third-party device and application integration, and the extensiveness of their call routing features. They have proven to be able to successfully maintain quality unified communication systems at scale for large enterprises with thousands of connected devices without sacrificing the quality of any of the system's features.
Cons
One thing that does repeatedly come up for Cisco customers, possibly due to this being an older company, is that the CUCM (Cisco Unified Communications Manager) is overly complex and requires a competent and knowledgeable engineer to set up and maintain it. The GUI is also said to be difficult to use. This can also lead to troubleshooting issues as the complexity of system processes and navigation can make it hard to diagnose problems.
This system can be daunting for clients who are inexperienced with unified communications systems, however once a level of familiarity with the system has been achieved, its effectiveness as a communications system cannot be ignored.
References: