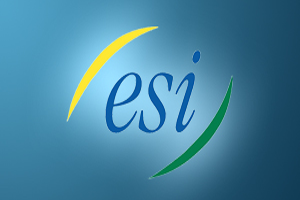 If you are looking into a new business phone system, what kind of game consider the ESI phone system. In this thorough guide, we will discuss the features of the phone system and the various pricing options available to you.
In This Guide:
About the ESI Phone Systems
Businesses need to have a sophisticated communications network to keep up with today's fast-paced world. Although it may seem outdated, a desktop phone is one of the most critical components to a successful communication network within your business.
ESI has over 30 years of experience, and their phones are built with an intuitive design and advanced capabilities made specifically with business needs in mind. All of their products work seamlessly with ESI solutions that they can deliver the best user experience available - No need for generic products or other patchwork applications to make this system work anytime cohesively.
ESI Phone System Features
The ESI phone system provides organizations with advanced features that can support significant growth and a wide variety of functions. They offer unique call handling features and flexible architecture that encourages highly customizable and multisite networking.
ESI phone systems can provide automatic call distribution, shared office tenanting, auto-answering services, and information redundancy services that include automatic backups of your entire system data.
Their patented intelligent caller ID features allow you to store caller ID information with every voice message, and all of their proprietary phones have a built-in help button to access their exclusive verbal user guide.
The ESI Click-to-Call application allows your employees to make a phone call directly from their computer. It connects your CRM system to your ESI phone system so that you can initiate outbound calling easily and boost productivity with one-click dialing from web browsers.
The ESI call accounting feature is another application that tracks call data so that it can be visually analyzed with charts, pivot tables, and informative reports. This sophisticated platform even includes a map function so that you can create a visual, geographical analysis of your calling activities.
Pricing Options
There are various pricing packages to choose from with an ESI phone system. Most platforms will vary depending on the number of users and features you select, but you can expect to pay between $20 and $40 each month, per user, if you have more than 10 of them.
You also have the option to choose a metered plan that includes about 250 minutes of outbound calls, with additional minutes averaging about $0.03 each.
Let's discuss the pricing for their communication server phone systems for on-premise hosting, focusing on the ESI 50 and the ESI 100.
The ESI 50 includes 52 phone stations, including 12 IP, 32 digital, and 8 analog solutions. This package consists of 35 central office lines, and the average cost is about $1,250.
The ESI 100 is a more robust solution and costs an average of $4,000. It includes 1,704 total stations with the following breakdown:
816 IP
504 Digital
384 Analog
240 Central Office Lines
This pricing is inclusive of the base cabinets, but additional components like adapters, ports, and phones may require additional fees.
References: